DRYWALL CONTRACTOR / HANGING, TAPING & REPAIRS
When you're looking for a contractor to repair damaged walls or ceilings of if this is a new addition or build, call the specialists at Don's Ceilings, your residential and commercial drywall expert. We can install your drywall, including hang, tape, sand and texture.
We can provide the complete drywall installation job for you or just specific services as you need them. If you are a DIY (do-it-yourselfer) and have already hung your drywall, you can count on us to finish the project with taping, sanding, texturing and painting.
Add interest to your drywall. After we finish hanging your drywall, you have several choices on the finish or texture for your walls and ceilings. Texturing drywall adds a distinctive appearance and a designer look to you home or business.  We can apply a smooth finish for future painting or wallpapering, or we offer spray texture, as well as a variety of other options.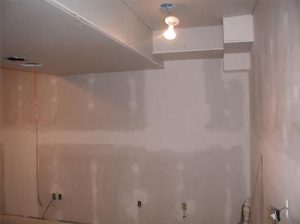 Some possibilities:
Tray ceilings
Arches
Vaulted & barrel ceilings
Bull-nose corners
Detailed Edging
Suspended Ceilings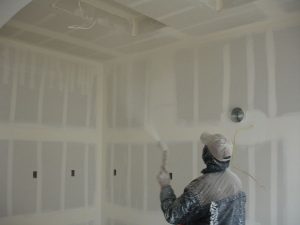 GET A CUSTOM QUOTE
Don't settle for a bad repair job. You can count on the experts at Don's Ceiling to correct problems with cracked drywall, structural wear and tear, water damage, holes from kids, doorknobs or nails.